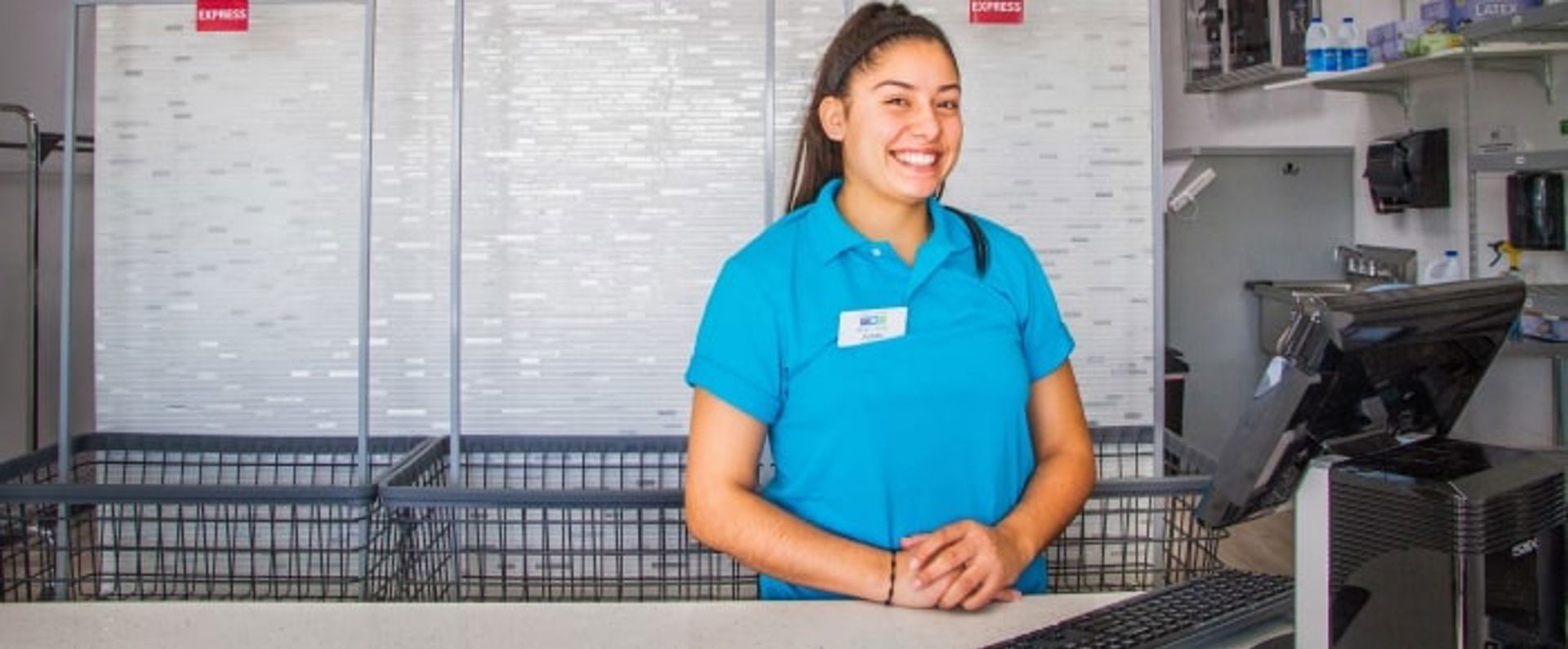 ​Coast Laundry Reviews and Testimonials
Our only mission is to always serve our customers by delivering the very best in customer service, cleanliness, equipment quality and operation and the finest Wash + Fold service. We will always work to exceed your expectations.
See what our customers have to say about us. Click on our Yelp Page to see even more glowing reviews and if you have the time, we would love to hear from you. For ease of access here is a link to our yelp page:
They have vending machines, lots of detergents to buy, a massage chair, huge TV's to watch, and plenty of seating.
I will go miles out of my way to do my laundry here. This laundromat is actually an experience; and adds a new meaning of 'fun' to the old chore of going to wash. Simply put; I love my Laundromat!
One of the cleanest and biggest laundromat in the South Bay! Easy access, hop on, hop off freeway on El Segundo exit in the 405 freeway. Open 24hrs!! And always a staff on site cleaning and sweeping. Love that its clean and everything is always wiped down spotless, including the washers and dryers. No soap scrum and residue on the machines like some other laundromats. Free WiFi, and charging station for your phones! Time goes by faster when you got free wifi to watch your movies on your ipad! Awesome!
I must say I've never seen a laundromat this clean with all Washing machines and dryers functioning also the staff is very friendly and helpful!!!!!
Wow! That's all I can say. I never been to such a modern laundromat like this. This thing is a beauty.
Wow! What a superior laundromat!! Very clean, very easy, very big! Love that using credit cards makes the progress so much less daunting and there are so many machines there is no need to wait!! The staff is very friendly and they are working so hard to keep it nice! Great spot. HIGHLY RECOMMEND!!
Believe the hype! This place is outstanding. The place is clean. They have WiFi and there's s Burger King next door and they have snacks in the laundromat. I'll be back.
Hands down the best laundromat in the South Bay area. This place is always spotless even during the busiest time of day. The attendant on duty is always helpful and easy to locate. There is a large parking lot in the front and back of the building. I love that they have a lot of washers so you're never stuck waiting and the fact that it's open 24hrs makes all the difference. Highly recommend this place if you're looking for something new and fresh. One last thing, they always play music.